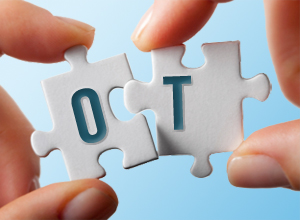 With so much information around these days telling parents what to do and not to do in relation to their children, it is difficult to determine what is best for them sometimes. That is why it is important to get the right information from professionals with expertise in particular areas.
As a Specialist Paediatric Occupational Therapist, I am particularly interested in the daily activities that occupy a child's time, and how these may be influencing their development. One thing we know is that all children need a variety of play, self-care, sensory and movement activities in their daily routines, so they can reach their full potential. This is in addition to regular opportunities to develop their social skills with other children and adults. In some circumstances, however, a child might find one or more of these things difficult, and this is when an occupational therapy assessment can help.
As the reasons behind such difficulties can be challenging to unravel at times, assessment and therapy is best when different professionals work side-by-side with families, whilst sharing their specific areas of expertise. In paediatric health care, Physiotherapists and Occupational Therapists frequently work together when assessing and treating conditions such as developmental delay, joint hypermobility, musculoskeletal pain, autism, sensory processing difficulties and motor co-ordination difficulties. This collaboration can help support parents to consider and manage all the factors influencing their child's condition.
I first worked with Swati Bhagat over 4 years ago, at a tertiary hospital in London for children with musculoskeletal pain, joint hypermobility, and developmental delay. Since then, we have helped many different children, and their parents, to manage the physical and developmental barriers which were limiting their progress. Now, in our current areas of private practice, we continue to collaborate to best understand and meet the needs of children with specific physical and/or sensory-motor difficulties such as joint hypermobility syndrome, dyspraxia or Developmental Co-ordination Disorder, muscle weakness, pain and fatigue. Working in this way means that the advice and therapy we provide is best able to support children, and their families, to engage positively in their every-day activities and achieve their true potential.
For more information on Occupational Therapy, please go to www.cot.org.uk
Charmaine Bernie (B Occ Thy (Hons))
Highly Specialist Occupational Therapist